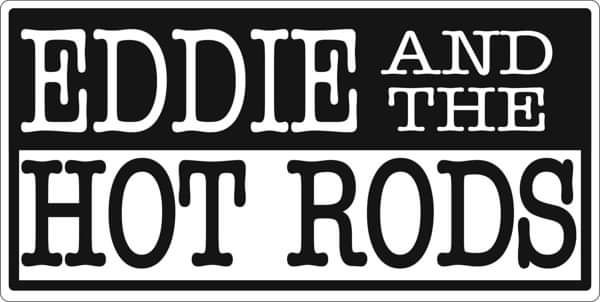 Line Up
One of the most highly influential and recognisable names from the English Rock scene, Eddie & The Hot Rods have enjoyed a career that has now spanned nearly 40 years.
Although often categorised as one of the founding fathers of the punk era, they were simply interested in playing loud, fast, in your face Rock 'n' Roll rather than bad mouthing the Queen or fermenting anarchy. The energy and attitude certainly endeared them to the punks, but the hard and fast style that made Eddie & The Hot Rods one of the most exciting bands of the era has never really dated or gone out of style.
Eddie & The Hot Rods were included in the Mojo Top 100 of most influential bands and they are often cited as an inspiration for some of the high profile new bands – young Irish rockers, The Strypes being one example.
Thanks to this enduring appeal, the band still tour all over the world as well as find time to write and record new material that now joins their classic back catalogue. Lead as ever by Barrie Masters, the line up of Simon Bowley (drums) Dipster (bass) Richard Holgarth (guitar) and Chris Taylor (guitar) has been on the road almost continuously for the last 10 years, serving up a high energy mix of those classic Eddie & The Hot Rods songs including "Teenage Depression", "Quit This Town", "Life On The Line", "Gloria" and the Top Ten UK "Do Anything You Wanna Do", alongside newer songs taken from their last two studio albums, including "Better Without You", "Bad Time Again" and "Why Should I Care".
Recently, Eddie & The Hot Rods have been seen out and about with Status Quo on their 2012 arena tour and often with old friends like Nine Below Zero, Dr Feelgood and From The Jam and as well as regular trips to Europe, will embark on their 5th headline USA tour in Oct 2014. Whether it's in an Arena, Theatre, Club or Festival, Eddie & The Hot Rods always deliver a blisteringly energetic blast of good old Rock 'n' Roll.
View Profile